ECW Rundown Sept 26
---
Here's my Rundown of ECW

Show kicks off with Morrison and Miz cutting a promo about Evan Bourne's Victory from last week. Miz wearing a fancy ass rhinestone studded Ying Yang Hat, Anybody who would wear something like that is instantly a Douche. They rag on Teddy a bit about his Superstar Initiative and the failure of Braden Walker as an example. Nice little heel promo questioning the Direction ECW is heading and in Bourne's absence Ricky Ortiz gets some television time. Anyway Teddy makes a match between Miz & Morrison and the Winner Immediately faces Ortiz right after the match.

Then we cut to the RAW rebound which showed Bourne getting his ass handed to him by Kane. That chokeslam looks like Bourne fell from a friggin' building and that Mid-air intercept boot to Mysterio was equally brutal.

Then backstage we got Ortiz talking to Teddy and then Tiffany like a true Office slut shamefully puts over Ricky O's rally towel. I'm getting the impression that Tiffany is using Dawn Marie's old backstage slut gimmick as of late, smiling like she's sucked off half the roster already.

Up next was Finlay vs. Bam Neely, not all that much to the match, Finlay still can deliver some of the best Short arm Clotheslines in the WWE. Although I did notice that he did screw up a simple swinging neck breaker by swinging the wrong way, Bam landed right on Finlay, looked like he copped most of the impact from the move. However the big Highlight of the match came right after Bam booting Finlay into the stairs when Bam applied a High-Angle Boston Crab... aka the Old Walls of Jericho. He stood upright instead of squatting like Jericho. Anyway Hornswoggle caused a distraction and Bam got hit with that Shillelagh, as usual.

Second match of the night was fairly random, Maryse vs. Michelle McCool. Not all that much came from the match as well. Maryse executed a pretty nifty rolling camel clutch and McCool escaped the hold by ass-ramming her way out. Different... Maryse scores the win with her Spike DDT.

After the break Mark Henry then lumbers out to the entrance way just to remind everyone Matt has never Pinned him, Blah blah blah, I will win at No Mercy Garbage.

Knox then squashed some dude and afterwards Jack Swagger who I have a lot of interest in as a potential star of ECW comes out and picks up the scraps with his Blue Thunder Bomb, except instead of a sit-out he hits it in as a Diving Powerbomb for more impact. He calls it the Red White and Blue Bomb instead. Coupled with his Amateur Wrestling background looks like they've stumbled across a big man version of Kurt Angle to mould. Dreamer comes out and tries to make the save and ends up getting the Red, White and Blue Bomb from Swagger as well which obviously will point us to a match next week with Swagger and Dreamer and Swagger will probably win that too.

Finally the Main Event Morrison versus Miz, now essentially they could've gone another way with this and had Miz and Morrison begin the match with Rock Papper Scissors and the loser had to lay down and allow himself to be pinned but they carried on anyway.

It was a good thing they did because it was a good match, some good chain wrestling to start off the match until it got fiercely competitive near the end. They hit their usual moves except they both know how to sell them properly so it was a crisp looking match. Must note that Miz changed hats, what a douche. What was really interesting was Miz's punch counter sweeping facebuster, I can whole heartily say it is the best version of the reverse Russian leg-sweep I've seen to date, much cooler then the Elijah Experience or Double J's Stroke. Match ended in a double count out after both fell awkwardly off the top rope. Ortiz comes out and hits his O-Splash on both to finish the show.

A pretty poor ending (even though it made sense) for a good match and an average show.
__________________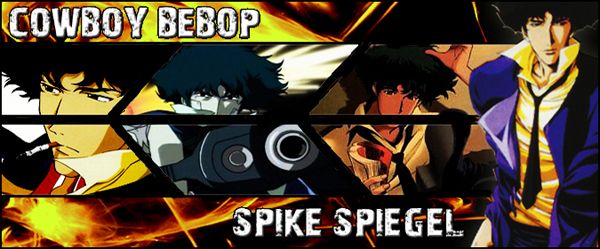 ---
Last edited by Dante; 25 Sep 2008 at

03:21 AM

.