ECW 19th August
---
I just wanted to say how much of an improvement this week's instalment of ECW was, especially from the absolutely pitiful display shown at Summerslam. I'm not sure what happened but the SummerSlam rematch was actually pretty good.

Striker and Grisham at commentary is freaking awesome, Striker provides refreshing insight and Grisham is also pretty good at the play by play, they have great chemistry, I'm actually glad Mick left.

The opening match was solid, the 6 man tag match of Miz, Morrison & Chavo vs. Super Crazy, Dreamer and Evan Bourne. Fast paced high flying and good involvement all around, there were no passengers in this match everyone did their part and kicked off the show in style. Evan Bourne's Moonsalt was like moving art, picture fucking perfect. The ending was a little messy but that's what you expect when those multi man tag team matches breakdown near the end.

Then we have Ricky Ortiz win over some dude who dressed up like Randy Orton and even gave a pre-battle speech just like Randy before jobbing out to the BIG OOOOOOOOOOOOOOH! (It's a Running Splash... Except with a tad more pinash) Some decent moves were pulled off, Ortiz even pulled off a Oklahoma Sidewalk Slam, they probably should give him that as a Finisher rather then that ridiculous Running Splash but then of course the guy needs to have some sort of gimmick beyond his Towel waving and an overly elaborate build up to mediocre move is a throwback to the days of The Hogan Leg Drop and Ultimate Warrior Splash.

Finlay and Knox then exchange some words about Finlay going soft then have a decent length's brawl to advance the feud from beyond simple trash talk to an out right fight. I've said it once and I'll say it again... Knox is rocking a fucking badass beard. The man could be the Bad guy is like 9 Western Movies simultaneously with a beard like that.

Then the Smmerslam rematch, A WHOLE LOT better than that shameful display at the Slam we saw. We see Hardy climb a mountain and we saw him again get screwed but this time it was after a fucking epic match-up. Both of them were exhausted after the match, Hardy looked like he had run 12 Marathons near the end, Botchy end set-up with Matt not cleanly hitting the Moonsalt but whatever Great Match.

ECW was fantastic this week, do yourself a favour and catch the replay

EDIT - I must add even though the ECW belt is one of the Ugliest straps they have it has the more bitchin' Pre-match championship graphic ever of that Phoenix burning up and materialising into the Title. So much more awesome then the usual spinning championship graphic.
__________________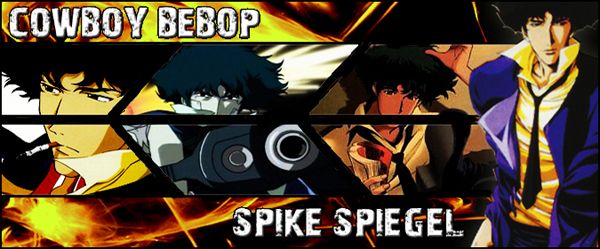 ---
Last edited by Dante; 21 Aug 2008 at

10:47 AM

.