ECW Thread 5th August
---
Well there isn't a thread for you lovely people to listen to my often boring thoughts so hear we go...

An okay ECW, actually no it was pretty miserable in most parts but there were some good aspects of the show this week around. All I can say it was marginally better than last week's miserable effort.

To kick off the show were noted with Tazz's absence as he was replaced with Matt Striker whose combination with Grisham was actually pretty good. Just two young guys watching wrestling is what it came off as, a more relaxed broadcast and feel all around so I was digging that.

The First match was pretty strong. Bam Kneeley is a pretty solid performer and preforms well for a Bigger guy. Really executed and sold well the entire time and took that SUH-WEET Evan Bourne Diving Double Knee Drop Press. Chavo was good as he basicaly walked Ortiz through his portion of the match but we were treated to some wicked High flying from Evan Bourne. No SSP this week, instead some crazy spinning roll-up I have never seen before, I literally yelled WHAT! When Bourne Ninja'd around Kneeley and executed the ridiculously awesome roll-up. That's right.... He won with a ridiculously awesome roll-up.

The show dipped into a real boring slump.

Mike Knox who is rocking one of the most outstanding beards I have ever seen. He looks like he belongs in an Old Western movie as the big muscled up dude who takes about a million bullets to put him down talks about the obvious stupidity of Finlay and Hornswoggle's role in the Summerslam Commercial. You know the bit where Finlay and Horny swing around holding hands as the word Romance flashes beneath them. Pointless Stare down after Finlay says something along the lines of, I may look stupid but I'm a tough asshole and I'm only doing this because the Merch sells like crazy.

Then we had Estrada in the "if you lose this match then you're fired" against Tommy Dreamer. I bet you can guess what fucking happened... I must add though, it was a fucking weak roll-up too. Delany took a pretty stiff looking bump, there was no way he could've hit that ring post any damn harder.

Then we had two random no names in Braden Walker vs. Jamie Curtis, I think that's their names, anyway nobody in attendance gave a shit about this match even though there was some decent wrestling to beyond. But seriously broadcasting two no names together isn't actually Grade A ratings material. Walker who has actually had slightly more TV time over Curtis [who just comes in every now and again to job to guys] pulled off the Victory was a below par Fisherman's Suplex (Perfect-Plex). Curt Henning would've shook his head in shame to see his beloved finisher butchered like that, God rest his soul.

Then we got to something I actually cared about, The Television debut of the Dirt Sheet and well it just seemed out of place on live television. Sure it was funny at parts but it just would've been better if they had come out dressed as Mark Henry and Tony Atlas and openly mocked them there and then instead of the Cohan O'Brien mouth cut-out interviews. The weird thing that when Mark Henry came out to interrupt the segment... The Crowd actually popped for it. Then after the Hardy skit Henry and Hardy kicked Miz and Morrison's asses in some weird one-time alliance thing...

Weirdest and dumbest possible way to end ECW 2 weeks out from Summerslam...
__________________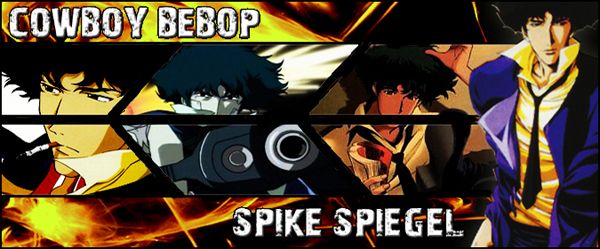 ---
Last edited by Dante; 07 Aug 2008 at

05:21 AM

.