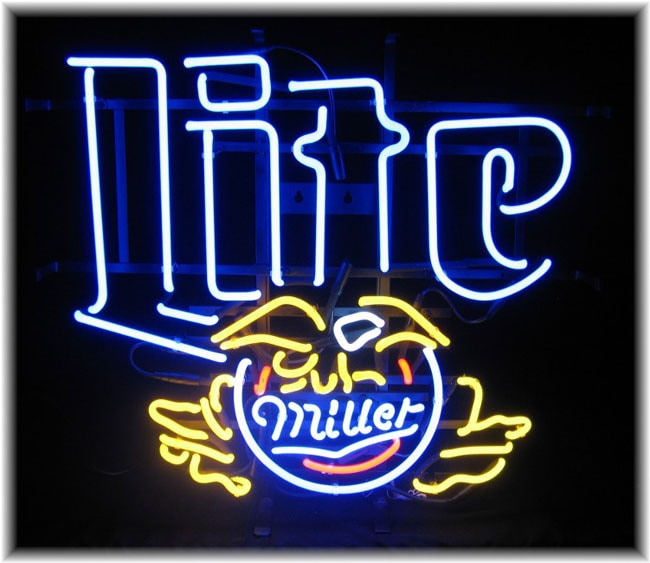 *Inside a television studio is a stage with a chair, and two chairs opposite it...a huge video screen is behind the stage...there is a live crowd facing the stage...a man is counting them down, they get to one and the crowd begins to cheer...*
Announcing Voice: Ladies and Gentlemen, it's Miller Time!
*more cheers*
AV: And here is your host, Mad Hugh Miller!
*Miller comes out as the crowd claps, he has a few note cards in his hand, and a mic...the video screen lights up saying Miller on it*
Miller: Thank you everyone, and welcome to the first edition of Miller Time!
*Crowd cheers*
Miller: Tommorow night is the final Redemption before the IWO heads to Denver, Colorado for the High Risk PPV.
*cheers*
Miller: So tonight, our guest will be none other than the IWO World Champion himself, DC!
*Crowd boos*
Miller: But first let me go ahead and introduce to you a co-worker of mine, the lovely and talented April Century!
*April walks out and the guys start to whistle and cheer*
Miller: April is here to help with the show and will be out in the audience to get your questions a little later.
April: That's right Hugh, I am glad to be here, and eager to help.
Miller: Thanks April.
*Up on the video screen an image of someone on top of a snow covered mountain is shown, we here a voice calling Hugh's name*
Voice: Hugh, hey you dumbass, on the video screen!
Miller: What?
*Hugh and April turn around and the camera focuses in on a man on ski's with two lovely ladies standing beside him..we see that it is Troy Alston*
Troy: It's the Epitome, Hugh and I am up on top of one of the highest peaks in Colorado.
*crowd cheers*
Troy: Next week, the IWO is coming to Denver, but as you can see The Epitome has already arrived...and no ladies I won't be at the PPV next week.
*Ladies moan*
Troy: Nope, Troy Alston can only handle so much of this cold weather, it really chaps my skin...anyway, I just wanted to let the superstars of the IWO in on a little advice about being in the mile high city...no matter how high you get, you will never be higher than Troy Alston!...the Epitome will be coming back and when I do...it will be a night you will never forget!
*Troy then goes down the mountain on his skis with the women behind him*
Miller: Alrighty then, folks we will be right back after this break with our guest the World Champ, DC!
*crowd claps into the commercial*
------------------------------
The Next time you are in the Rocky Mountains make sure you stop by Crazy Larry's Snowboard Rentals...Crazy Larry's offers a full line of snowboards that even your grandma would not be afraid to use...Stop on in today and see our ten foot snowboard statue made of real snow!!!...see our ad in USA Today to get five percent off your total purchase...Crazy Larry's where our prices are so cheap you would think we were crazy!
-------------------------
*Crowd cheers coming back from the break*
Miller: Alright, our next guest is a two time World Heavyweight Champion, and next week he will defend that title against the resident Psycho Corey Taylor in a scaffold match, ladies and gentlemen along with his client, Wilma...the IWO World Heavyweight Champion, DC!
*crowd boos as DC dressed in a black suit along with Wilma in a red dress come out onto the stage...DC shakes hands with Miller, and Miller gives Wilma a peck on the cheek as they take their seats on the stage*
Miller: You can feel the love of the crowd for you champ.
DC: You know Hugh, I don't expect a lot from these people, I mean after all they are attending this show!
*Crowd boos as DC and Wilma laugh*
Miller: DC, I got to go ahead and ask you about your thoughts on next weeks match with Corey Taylor, I mean are you worried at all?
DC: Listen here son, the champ never worries alright! Corey Taylor is nothing, he's a hasbeen. I have already put Taylor in his place once, and I will do it again next week in Denver.
*Crowd boos*
DC: Oh shut up!
*more boos*
Miller: But DC, you only beat Corey this last time, because you had Thugged Out helping you.
Wilma: Hey watch your mouth Hugh!
DC: Yeah listen to the lady, let me tell you something, Corey Taylor messed up. He got greedy, he thought he could take me out, he thought he would take this belt and keep it forever, and it didn't happen. You know why, because I am smarter than him. Just like next week when we compete in this scaffold match.. I mean what is Corey known for the most in scaffold matches? The answer is falling off of them, and I plan on continuing that tradition at High Risk.
*boos*
Miller: Alright, but what about Thugged Out?
DC: What about them?
Miller: They are no longer the Tag Team Champions, how does that affect your stable?
DC: What kind of stupid question is that. Look they don't have to have the belts to be successful..it was a fluke that they lost them, but if you are so interested in knowing about Thugged Out why don't you ask them yourself?
Miller: they turned us down.
Wilma: no wonder, with some inbred crowd like this one.
*crowd boos*
Miller: Speaking of the crowd, April you got some people out there that have a few questions for the champ.
April: That's right hugh, I have Lindsey right here.
Lindsey: Hi DC, I think you are so hot.
DC: Well baby, you are pretty hot yourself, what's your question.
Lindsey: I didn't have one, I just wanted to come give you a kiss
DC: Don't be shy baby, come on down here!
*She runs down and kisses DC, as Wilma looks at him kinda pissed, he gives her a what look*
Miller: April another question please!
April: right Hugh.
* A guy stands up*
Paul: Yeah my name is Paul and I wanted to know, what is your relationship with Juice about?
DC: Juice, man this is just an association. He did me a favor, so I repayed it by helping him secure the Hardcore Title. It's just business, you do what you got to do. As far as him being a part of this group, he's not, he has too many damn people in his entourage already.
*DC and Wilma laugh as April moves over to some guy in a slipknot t-shirt, he stands up*
Fan: Yeah DC, I want to know how is it going to feel when Corey beats your ass again and takes that belt from you, you sorry motherfucker!
DC: What did you just call me?
Fan: you heard me you little bitch!
*DC gets up and heads towards the crowd*
DC: a bitch, I will show you who a bitch is!
*DC goes up to the fan, but the fan manages to push DC who goes backwards down the stairs...DC falls to the bottom as security comes rushing up..Wilma and Hugh get in between them..as the crowd is going crazy..the fan is wanting at DC, just like DC wants at him*
DC: That's it, you are going to get it now..Tommorow night at Redemption, you show up, because you just got a match with me, and I will show you and that shitbag of an idol you call Corey, just what pain is all about!
*Security pulls DC back as Hugh finds the camera*
Miller: That's if for the show, we will see you next week in Denver, goodnight everybody!
*Screen goes black*
----------------------
*After the show, DC is yelling at the fan telling him tommorow night it's on...They finally get the champ to the back, meanwhile, the crowd starts clapping for the fan as he goes and high fives several audience members*