*Possible Spoilers* Concerning upcoming PPVs
---
Gerweck:

sent in by Gerweck.net reader James Sanders:

I HAVE JUST SEEN THE PROMOS FOR THE NEXT 2 WWE PPVS ON MY CABLE'S PREVIEW CHANNEL AND THE FOLLOWING MATCHES WERE REVEALED:

WWE ARMAGEDDON(12/18/2005):

RANDY ORTON WILL BATTLE THE UNDERTAKER IN HELL IN A CELL

WWE NEW YEARS' REVOLUTION(1/8/2005):

IT STATE THAT THE WWE TITLE WILL BE DECIDED IN THE ELIMINATION CHAMBER AND LISTED THE FOLLOWING SUPERSTARS :

KURT ANGLE, JOHN CENA, CARLITO, KANE, SHAWN MICHAELS, BIG SHOW, EDGE AND HHH.
_____________
an 8-man Chamber? i doubt it'll end up like that.
__________________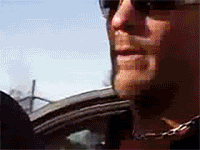 ---
Last edited by Forgotten Sin; 08 Nov 2005 at

01:11 PM

.