*news* WWE Files lawsuit on Marvel
---
Gerweck.net:

Bloomerg News reported yesterday that WWE has filed a lawsuit against
Marvel Comics to keep on using the name 'Hulk Hogan' as they are now
launching WWE 24/7. WWE has been paying Marvel rights for nearly two
decades now in order for them to use the name Hulk Hogan in their
products. Marvel is now claiming that WWE's rights to market the name
Hulk Hogan expired this month, where as WWE says it can use them till
March 2005.

source: Wrestling-Online Newsletter #1845
___________________
A possible sign of hogan's return? i honestly hope to god not.
__________________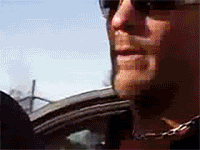 ---
Last edited by Forgotten Sin; 21 Jul 2004 at

01:38 AM

.