Plans for a Stone cold Beer Put on hold
---
The Democrat and Chronicle newspaper is reporting that the beer
project between WWE, Steve Austin and High Falls Brewery has been put on
the shelves with the recent break up between Austin and the company.
"It's unfortunate for us, it's disappointing, but when you are dealing
in the entertainment world, things can change pretty quickly," said High
Falls Chief Executive Tom Hubbard. Although both sides still have a
relationship since all talks have been with WWE and not directly with
Austin, Hubbard thinks it's very unlikely that the project will take off
in the future.

Source: Wrestling-Online Newsletter #1807
__________

Well, since i don't drink, it doesen't mattr to me. but It's pretty interesting that the WWE Was going to go through with this. They've sold BBQ Sauces, Popcorn, and Other things edible, and now they were planning on making beer. Does anything vince do not surprise me anymore?
__________________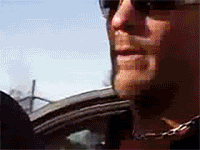 ---
Last edited by Forgotten Sin; 28 Apr 2004 at

10:26 PM

.