I'm frustrated gotta blow off steam, Listen to me rant!
---
So I'm playing MLB 07 the show and I'm in a tight game with the rangers. It's all fantasy draft by the way. Im the D rays and its bottom of the 9th tied 1-1. First to bat, Carl Crawford, flyout, next is Rickie Weeks, error reaches first, tried stealing second got out. Next, Grady Seizmore hits a triple with Albert Pujols to follow. First pitch a ball, before the next pitch starts (without me pressing a single button) Seizmore just takes off for home and gets called out. WHAT THE FUCK!!!!!!!! I was so pissed because later I went on to lose, but fuckin jesus christ what kind of pathetic glitch is this. It's happened to me a few times before this to, I'm so ungodly pissed of it. Man they really fucked up and I'm just gonna rant on how pathetic this game really is, if you have a ps2/ps3 DONT BUY THIS GAME FUCK DONT THINK ABOUT BUYING IT.

I HATE YOU ALL AT SCEA!!!!!!!!!!!!!!!!!!!!
__________________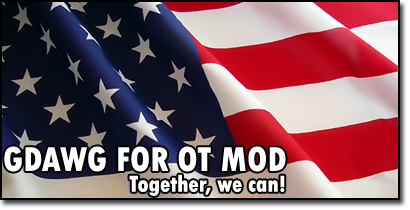 The War
You support pulling out, I say USE A CONDOM!!!!