Since the music craze from Reb...
---
I had an idea, maybe it will help maybe it won't, but list 5 bands and a description or little footnote about them. The bands should be Under the radar bands, meaning no VR, GnR, Shinedown, etc.. I will start.

1. (+44) - Defiantly one of my favorite bands out there. Mainly because its 2/3 of blink 182, but if thats not enough the music is really good.

2. Mayday Parade - Another band that really has good vocals in my book, and they use 2 singers which is pretty uncommon now days.

3. Houston Calls - I don't think many of you will like these guys, but they are what I would call a Motion City Soundtrack only better. They use a lot of computer synthesizing in there songs.

4. Hit The Lights - The band that had the official theme for madden last year, "Until we Get" caught hooked me on them.

5. Kill Hannah - Probably one of the gayest sounding bands in the world, there lead singer is rather feminent, with his voice, but it just sounds so good. Download "Lips Like Morphine" check em out.
__________________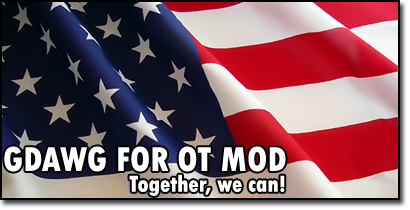 The War
You support pulling out, I say USE A CONDOM!!!!