....Bang
Join Date: Aug 2003
Posts: 7,695
Rep Power:
508
Push Down, Then Screw
---
Dante's Thoughts for the time being...

Headache tablets with Water.... Sigh better get this shit down so I feel slightly better, Damn these fucking bottles are damn near impossible to open....

Well Just throwing down my thoughts of the Week, Little background information on me, I'm 17, Live in Sydney and a Male who Likes Walks on the Beach with Candles while eating Dinner. Not looking for Love, just waiting for it to find me. Anyway on with the 'show'....

Its FREAKING HOT!!! It was sweltering Hot today, It was 38 degrees Celsius which converts to 100.4 Degrees Farhrenheit. God Dammit I felt like my face was just about ready to melt clean off from the Heat, Thankfully it was the last day of School for the Year now I got me a 7 and a half week break until the start of the New School Year. Anyway, its 11:30pm right now and I'm still sweating like a priest in a playground, and to think you Yanks are probably knee-deep in snow and you Brits are surrounded by raining clouds (I assume).

I hate being White, Of course on these Days of Hell on Earth there is really only two opinions to stay cool, Air Condition or go swimming, Well my family haven't invested in Air Conditioning or a even a Pool so I'm forced to resort to walking to the Beach down the road, not a total loss but I'm one of those pale white kids that burns like a ripe tomato if out in the sun for 10 minutes without protection and dammit that sucks. So what's the options available for that? Only One in theory; Sunscreen so I end up looking even whiter, like I'm a freaking dead white zombie marching into the ocean preying on the living but if I don't wear the Sunscreen I look like I've been slapped around with a broken keyboard...

So that sucks....

So I'm sitting here on a Hot December night struggling to even stay conscious with this "amazing" show 'Blind Justice' in the background, now I'm taking a shot at Blind Justice, What the F***! Okay I know it was waiting to happen to have a show about having a blind detective hero ever since the feature film DareDevil but dammit I still think releasing a show like Blind Justice is ridiculous. I mean a Blind Detective saving the day, COME ON! Yet people lap this crap out, then we have shows like Numbers that make all those Maths classes in High School where you'd Divide A with X and then Factorise it in a complex formula with more letters and numbers in it then Scrabble board. I hate it now that Ratings season is over and soon enough we'll have these cheesy Christmas specials flooding the airwaves until the end of the Year, God Help us, could you imagine that Blind Detective grabbing a cane and wicker hat and show tune dancing the finale of the Christmas Special wishing me and my loved ones a Happy Holiday Season....

Actually I wouldn't mind seeing that, Makes me miss good wholesome shows like Full House and Family Matters because you all know deep down Steve Urkel > Napolean Dynamite, Don't forget that fact!

The XBOX 369 and the Other Two, Well its like 3 and a Half Months before the XBOX 360 s 'officially' released to the Australian public, which is basically F***ed up. This is when Ebay comes in handy, although looking through Ebay they have a Modded XBOX with a bitching new case and all this other shit like extra storrage going for like 4.5 K+. I'm a Sony fanboy in general but the Revolution doesn't look too shabby either with its Emulator function I'd be living at the base of my couch for weeks as I run through games like Mario 64, Perfect Dark, Zelda Ocarina of Time, Golden Eye and WWF No Mercy all over again. plus I love how the new Zelda Twilight Princess looks, oh yeah I was ooriginally talking about the XBOX 360... over-rated, Ohhh yeah I said it, if this is the face of the next generation of console gaming I'm sadly disappointed.

Sigh, Jobs, Jobs freaking jobs, I need one of these 'things' yet I am armed with useless unpractical skills for the work force. I'd like to work as a Self Packer or Clerk, something simple, yet the only things I can place under skills are, Wanna-be Artist, Tae Kwon Do Black belt, Break Dancer / Gymnast, Rugby Player and Counter Strike 1337.... guy, BUT with No previous Job experience and no active references, Sigh I may have to end up working at McDonalds and that though makes me sad, very sad....

Still, I'll need the money to fund my Holiday break and I have yet to see the Big Films out in the Cinemas, Harry Potter, King Kong and ahhhh well I'll remember the another one later but I also have to buy stock for the upcoming end of year parties and I'm fresh out, looks I'm gonna head out circling ads in the newspaper or computer screen (whichever works) so wish me luck....

Sigh, just had a though, maybe I'll get a job after Christmas so I have an excuse for not getting people Christmas presents this year...

Dante (Mitch) Out...
__________________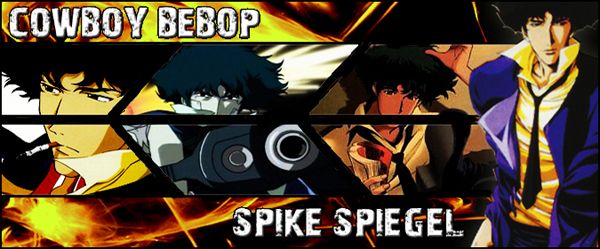 ---
Last edited by Dante; 07 Dec 2005 at

07:25 AM

.