16 Time World Champion
Join Date: Aug 2002
Location: Charlotte, North Carolina
Posts: 8,727
Rep Power:
346
Death of a Suburban Archetype
---
I knew better than to answer the phone when it rang. Once in a great while, the phone rings and in your mind, you know there is nothing but trouble on the other line. But I'm a sucker for telephone calls and I answered it like some rat in an experiment who knows the cheese has an electrode hooked up to it and it will shock him…but he's a rat, he eats cheese, electricity be dammed. I waited half a minute before yelling "What?" into the phone. With any luck he had already hung up, or his eardrum had been destroyed by the sudden loud noise. I wasn't lucky enough for either of these things and so listened to the desperate voice at the other end.

He had been stopped by confused and disgusted customs officials at the Border when his suitcase was opened to reveal four inflatable women and a case of KY Jelly. He was denied entry to the country and forced to come back home, where he promptly inflated the dolls, lubed them up and cut their heads off, creating a holocaust of rubber women. Unfortunately the Blinds hadn't been drawn and the neighbors saw him cutting up women, who made no noise. Their eyes bulged and their mouths opened in a silent scream. This sort of thing doesn't go over well in residential neighborhoods across town from the strip clubs a massage parlors. But, there is no law against mutilation of sex toys, and in fact, the cops have a strict "Don't Ask…Don't Tell" policy when it comes to Inflatable serial murders. So, to quell the last of his inner rage, he went to play poker, an endeavor he fails miserably at every time he attempts it, but he like to gamble, so what the hell?

He had lost big and pretty soon the bookies and police both would come for him. He needed advice, and I was the only one left. I didn't want to help him, but its very Bad Karma to ignore someone when you're all they have left, and in the world I live in, Bad Karma is a fate far worse than death. Nobody wants to be reincarnated as a three legged bull in Amarillo. They would castrate you then sell you as steak in Chicago. So with the grim realities of ignoring this plea at the forefront of my mind, I left the safety of home went to see if I could help.

The directions to his house led me to an upscale neighborhood where children can play in the streets and elderly women walk their dogs, while rich teenagers look at porn on their high-speed DSL connection and their fathers pay $1.99 a minute to talk to sexy women from Newark on the bedroom phone line. This was the sort of place a where a gambling sex fiend would not be welcome, if only because he put the rest of the upright citizens under a microscope. And when certain questions get asked, the whole lot comes out looking like rabid kitten rapists. Then people begin thinking: "If it happened in that neighborhood…" In society where everyone is guilty so nobody is to blame, its best to not ask question. Loose Lips sink ships…

As I walked in the front door to his house, I knew he was in trouble. He had paid for the house with the money he made as a contractor, but when his wife left him, he gave up work and took to gambling, drinking, and gallivanting with inflatable dates. There was such a foul vibe from the place, that I would have left immediately if he hadn't spotted me first. He was clad in boxer shorts and a tattered blue terry bathrobe. He hadn't shaved in a few days and his hair was hanging down in his eyes. But I could see the savage look in them through the follicles of dirty blonde hair. He was gone already and the only thing I could hope to do was survive. He had a bottle of Jim beam in his left hand and a large steak knife in the other. He had tucked under his arm the last of the women, she had survived for some strange reason, unharmed like the others. He held up a Chinese balloon woman for me to inspect.

"This Chu-Mi" he said. "She's the last, and I have a special plans for her."
"Yes…Well…She's prime real-estate." I answered uneasily.
We went into the living room where he sat down on the sofa where asked me for my counsel. I slid the remains of a greasy red head off the La-Z-Boy and sat down. I told him he had no choice to get out of town and never look back. He was too far gone for the sort rehabilitation that becomes socially acceptable after there is an admitted problem. Suburbia is like that. Problems are only okay if they get fixed early or never at all. He was out of Beam now, and I stood up and walked to the kitchen to get the last bottle out of the freezer. As I turned to grab a glass of ice, all hell broke loose.


The police broke the door down and He jumped off the sofa and stood in the middle of the living room with a knife to Chu-Mi's throat. "I'll kill the bitch!" he yelled. The cops wasted no time, and began firing. Chu-Mi exploded and He fell to the ground in a firestorm of bullets and tattered dolls. He had truly snapped. He thought she was real, and the other dolls had each been real as well, taking on the aura of a failed venture in his life. But after a man goes the edge and there is no hope of return, everything becomes real, no matter how fake it may appear.
__________________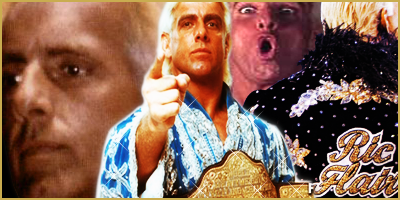 Quote:
Originally Posted by The Glue
I dunno...it's the"I'm better than you and I'm not even gonna shout it, yell it or overstate it, I'm fuckin Naitch goddamn it and all I really got to say is ......wooooooooooo!!!!!" pic of Ric