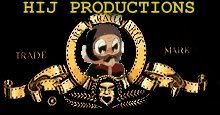 Featuring the posters of PWF:
Randy Orton
Hulk Hogan
Sam
Wanderer
O-E-O
STICK
And Starscream's ghost as "The Beaver".
Episode 3:6 " Hanging at the Hospital "
** OEO is driving to the hospital to meet his uncle **
OEO : Now guys when we get there don't do anything to get us in trouble.
Happosai : What trouble could we get into in a hospital?
Stick : Lots.
Wanderer : Stick turn the radio on it's too quiet.
** Stick turns on the radio **
News : And in other news Paris Hilton is having restorational surgery in London due to an accident where her BMW hit a pole. After the incident police recieved a call denying resposibility. The caller said " It wasn't , MY Fault "
Sam : It was Happosai's fault.
Happosai : I've still got the coathanger Sam.
Starscream : HA POWNED BITCH!
Hulk Hogan : Brother what the fuck is powned anyway?
Randy Orton : It's what Sam is.. i think.
Stick : Dammit Sam! Stop gaying up being powned.
** They arrive and OEO goes in to see his uncle **
OEO : Uncle Flloyd?
Tom Cruise : MMMPPPHHHH!!!!!!
Starscream : Holy shit a mummy.
Sam : That's not your mom Starscream.
Stick : The chart says this is Tom Cruise.
Baron Flloyd : Hello OEO how have you been?
Wanderer : Move over Cruise.
** Wanderer picks up Cruise and props him against the wall **
Cruise : MMPPHH!!!!
Randy : What did he say?
Hulk : Dunno brother, he's in a body cast makes it hard to talk.
Happosai : Oooooh magic marker.
** Happosai writes VANILLA SKY MIDGET on Cruise's chest then DORKWAD on his head **
Stick : Hmmm let's change his chart.
Hulk : Brother let's send him to plastic surgery for the biggest nose in the world.
Starscream : How about the longest neck in the world?
Wanderer : Sam beat him to it.
Stick : How do you spell full rectumology?
Flloyd : OEO I must tell you something but it's ... secret.
OEO : Ok guys can you wait outside?
Happosai : Hey what about Crud here?
Stick : No problem, open the window Randy.
** Randy opens the window and they hang Cruise out it then shut the window leaving him dangling by his IV cord **
OEO : Guys wait outside.
** The guys wander around outside the room **
Happosai : Hey look the Doctor's staff room.
Wanderer : Watch this.
** Wanderer puts on sunglasses and enters the Doctor lounge **
Wanderer : Hello everyone i'm Ed Breckermin Hospital Security... there's a Mercedes on fire in the Doctors' Parking Lot.
** The doctors all rush out and Happosai and Wanderer borrow white Doctor coats and go up a few floors **
Nurse : DOCTOR!!! You're needed in the emrgency room!
Happosai : HELLOOOOOOO NURSE!!
Wanderer : Wonder what they want with us.
** They get to the OR and see Paris Hilton and her pet rat on the bed, Paris refuses to go into the OR without it **
Paris : I can't go in without Tinkerbell she needs to see her mommy get a new face... we'll never be apart.
Happosai : Don't you worry your little singed head Paris you'll ...never be apart ever again.
** Happosai sends Wanderer down to the gift shop and rubs his hands together evily **