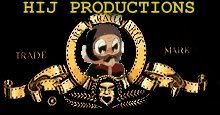 Happosai : Good evening, and welcome to PWF Entertainment Tonight..
Sin : Hey!!! I'M the Entertainment Guru here!!
Happosai : Kid we're on a different set. This isn't PWF News.
Wanderer : Yeah Spear hid the set we couldn't find it.
Sin : Fine... what's my job here then?
Happosai : Go in the back and put on the suit like we explained earlier.
Sin : NO WAY!! I'm not putting that on!
Happosai : Fine, we'll get Stick to MAKE you put it on.
** Stick grins while playing with an electric cattleprod **
Sin : OK, OK, i'll put the lame suit on.
Happosai : Now then as I was saying welcome to the July 4th 2005 edition of PWF Entertainment Tonight where our guest is Tom Crud.
Cruise : MMMPPHH!!!!
Happosai : What's that mister Crud?
Stick : You left Sam's gym sock in his mouth.
** Happosai removes the sock **
Cruse : It's CRUISE!! Who ARE you people? I'll sue each and every last one of you!! How DARE you kidnap me???
Happosai : Pipe down small fry or Stick will get the hose!
Cruise : You'll all go to jail for this you can't do this to me i'm a.....
Happosai : Huge pain in the ass! Nobody is going to do anything to us because nobody knows your missing.
Cruise : How will Katie not know??!!!
** Happosai points to a monitor of Tom Cruise's house and someone wearing a Tom Cruise mask is hanging out with Katie Holmes **
Cruise : If that long necked guy lays one finger on her...
Happosai : Like I said PIPE DOWN!! Sam wouldn't know what to do with a woman if he had a Kama Sutra coloring book.
Stick : Worst he could do is gay up your house but you already did that.
Happosai : Now be a good little boy and we won't bury you in a sandbox at the park when we're finished.
Cruise : If my hands and feet weren't tied i'de..
Happosai : You'de what? Jump up and down on the couch like a retard? I'm a master of the Anything goes school of martial arts. You're just a student of Shitentology.
Cruise : It's Scientology!!
Happosai : It's a church based on a self help book get over yourselves already!
Sin : I'M NOT GOING OUT THERE!!!
Happosai : Ok Crud let's get this show on the road.
Cruise : It's CRUISE!!!!!
Happosai : Let's meet your Sin ..er son get in here kid.
Sin : I'M NOT GOING OUT THERE!!!!
Happosai : Sigh... Wanderer if you'de be a help please.
** Wanderer pushes Sin onstage and the audiance starts hooting at him **
Wanderer : Not time for the other section yet people.
Audiance : AWWWWWWWWWWWWWWWWWWWW!!!!
Sin : Why do i have to wear the sailor suit and short pants? Why can't I have Sam's job tonight??
Happosai : Because you'de leave fingerprints and DNA on Holmes and we can't have that can we?
Sin : Oh and Sam won't?
Stick : You do realize it's SAM your talking about don't you Sin?
Cruise : Who is this kid? This isn't my son!
Happosai : We'll pause this interview while Stick disciplines Mister Crud with a Super Soaker. Wanderer will now bring you the Woman of the Week.
Wanderer : Thank you Master Happosai. Now this week's Woman of the Week is Katie Holmes in a topless scene from some movie that we forgot the title to but this scene speaks for itself. Let's just enjoy it.
** the audiance hoots as the clip is shown **
Happosai : Now we reviewed mister Crud's new movie "Snore of the worlds" ..
Cruise : It's WAR not SNORE!!
Happosai : We downloaded a copy off the net and watched a minute of it then switched over to internet porn, trust me it's snore.
Cruise : Why not show a clip to the audiance and let them decide?
Happosai : We'de show it to them but that would be classified as torture this is a TV show not Gitmo ya know.
Sin : Umm DAD can i have a raise in my allowance?
Happosai : Now let's bring out Tom Crud's former fiancee Michael Jackson!
Jackson : HEE!! HEEE!! It's that Sin Kid!!! Cmere i want to moles.. um HUG you!!
Sin : AAAHHHH HELP!!
** Michael Jackson chases Sin all over the set and they crash into the cameras and the show goes off the air **