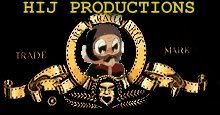 Announcer : And now PWF NEWS brought to you by the PWF News Team.....
Happosai the Anchor.... Wanderer on Weather.... Forgotten Sin our Entertainment Guru.. and Man on the street Stick.
Happosai : Hello everyone and welcome to PWF news, the only news that's new news not old boring crap that the other networks put out day after day n....
Sin : You're rambling again.
Happosai: Stupid page writer must be disgruntles again.
** Happosai crumples up the page and throws it **
Wanderer : Hey we were in the middle of a game of battleship on the back of that page.
Happosai : That's ok Wanderer my ships never left port you were hitting empty ocean.
Wanderer : Well my boats were being repainted anyway so they weren't there either...
Happosai : Well yes moving on then.
Sin : In entertainment news actor Tom Cruise was found beaten to a pulp and shoved into a locker at Heathrow airport yesterday.
Happosai : Oh my who could have done such a thing?
Sin : Police say the star was beated up by the New World Order when he refused to join them...
Happosai : What? How dare they! WE did that not the n.W.o. !!
Wanderer : Well now the weather. Tonight will be DARK! Look for patches of light early in the AM. Remember if you don't like the weather... MOVE!
Announcer : And now a word from our sponsor.... wait a minute they all bailed again... nevermind.
Happosai : Now on to Sports... Last night at WWE Vengance Triple H lost his third title shot in a row our man on the street Stick caught up with HHH for an exclusive...
Stick : Hey everyone i'm here in Las Vegas and after blowing the stations money at the crap tables i found HHH and asked him about tonights matchup.
** Stick shoves the microphone in HHH's face and asks him about tonight's loss **
HHH : AH -- WAAAAAAAAAAAAAAAAAAAAAAAAAAHHHHHHHHHHHHHHHHHHHHHHH HHHHHHHHHHHHHHHHHHHHHHHHHHHHHHHHHHHHHHHHHHHHHHHHHH HHHHHHHHHHHHHHHHHHHHHHHHHHHHHHHHHHHHHHHHHHHHHHHHHH HHHHHHHHHHHHHHHHHHHHHHHHHHHHHHHHHHHHHHHHHHHHHHHHHH HHHHHHHHHHHHHHHHHHHHHHHHHHHHHHHHHHHHHHHHHHHHHHHHHH HHHHHHHHHHHHHHHHHHHHHHHHHHHHHHHHHHHHHH!!!!!!!!!!!! !!!!!!!!!!!!!!!!!!!!!!!!!!!!!!!!!!!!!!!!!!!!!!!!!! !!!!!!!!!!!!!!!!!!!!!!!!!!!!!!!!!!!!!!!!!!!!
Haposai : Man what a baby. Sounds like he needs his binky sheesh.
Sin : Hey that's Entertainment why didn't I get that one.
Spear : HEY!!
Wanderer : Um guys ... RUN!!!
Spear : What did I tell you guys about coming on my set???!!
** The guys make a break for it and the camera gets bowled over and teh feed is lost **