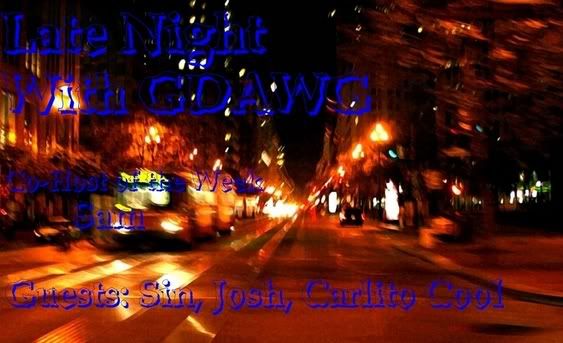 To be completely honest, I only have SIN and Carlito confirmed.
Anyways, tune in tonight at 12 am Central for the show to end all shows, Late Night with GDAWG.
PS: If Sam is a no show, then my cohost will be everybody. All posters may submit questions, and if I like em, i'll make them answer the questions.